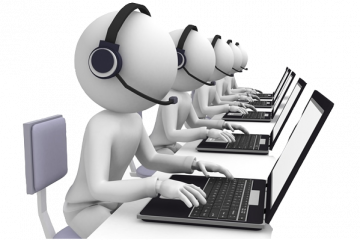 Website development is a complex and responsible process. We offer our clients a wide range of services in the field of WEB design from the economy version built on ready-made solutions where for little money you can run a simple site to individual projects that are developed at your request and consists of non-standard solutions in the field of resource functionality and design. Sites with individual creative design are a great opportunity to stand out from the competition. Your visitors will appreciate the unique design, which will lead to increased sales and increased profits. Also, a modern site must be adaptive, ie display correctly on all devices from mobile phones to tablets. As you know, most of your potential customers are currently looking for information on the Internet using portable devices. We make all sites adaptive.

If something does not suit you on your site, we are ready to offer you our services. In the development we use the latest and modern technologies. Your site will be adapted to different devices.

Contact us. We will do everything to make it convenient and comfortable for your customers to use your Internet resource
We also provide a full range of site upgrade services. This is a complete or partial change in the design of the site, navigation, expansion of functionality. This preserves (or undergoes minor changes) the overall structure of the site. The model, a set of functionalities, the content also remains unchanged. We also provide services for maintenance, support and maintenance of your site.

If you are not satisfied with something in your site (there are not enough software innovations, design solutions, you have poor site traffic, you do not have the ability to manage your site), we are ready to offer you our site upgrade services using the latest developments and modern technology.
It is not enough to create and run a site. In order for a web resource to be profitable, it is necessary to attract targeted visitors to it. Contextual advertising or search engine promotion will help. In order for your site to be indexed by search engines, you must follow the relevant rules. Accordingly, we can conclude that to create a site you need a team of professionals.